Click an image to enlarge
Our most popular sponge is available in three styles.
Norco® Bath Sponges are made of soft, non-irritating polyfoam with plastic handles that can be shaped with heat from a hair dryer.
Norco® Bath Sponge With Loofah has a loofah-style surface on one side, and is available in the round style only.
The bath sponge measures 22" (56cm) in length, with a 5" (13cm) diameter sponge.
Regular Norco® Bath Sponges are available with Round or Contoured shapes.
The round sponge measures 5" (13cm) in diameter, and the contoured sponge measures 5" (13cm) long.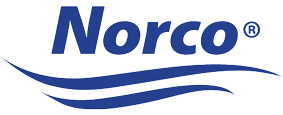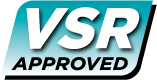 Special Order: Items that either ship directly from the factory, is made to order or those that require additional shipping considerations. Special orders can be placed by calling customer service at 800.821.9319. Please login to view professional pricing or inquire whfdsfdsen placing your order. Special Orders are processed in a timely manner to assure customer satisfaction.
Item Specifications
NC28644: Weight: 2.2 oz.
NC28645: Weight: 2 oz.
NC28650: Weight: 2.2 oz.
Master Case Specifications
NC28644: QTY: 24, Weight: 5 lbs, Dimensions: 23 x 10 x 16 in.
NC28645: QTY: 24, Weight: 4 lbs, Dimensions: 23 x 10 x 12 in.
NC28650: QTY: 25, Weight: 5 lbs, Dimensions: 23 x 10 x 16 in.
Item Barcodes
NC28644 - 768627286442
NC28645 - 768627286459
NC28650 - 768627286503
Retail Ready: Yes, hang able
Virtual Showroom™ Approved: Yes
Hazmat: None
HCPCS*: None
* North Coast Medical, Inc. cannot guarantee that suggested codes are the most current available. This information is not intended to be, nor should it be considered billing or legal advice. It is within the sole discretion of the customer to determine the appropriate billing code, as well as whether the use of a product complies with medical necessity.
In-Stock Items: Orders received before 6:30 pm EST will ship the same day.


Out-of Stock Items: Shipment times will vary, depending on expected arrival to our inventory. The typical wait time is just a few days. Orders with both in-stock and out-of-stock items will be shipped partial, with any out-of-stock items being back-ordered and shipped complete when all back-ordered items are available. Note: All freight and handling charges are calculated on the original order. Back-orders ship and invoice separately and will not be charged additional freight and handling.


Direct-Ship Items: Direct-Ship items are shipped directly from the manufacturer. We place orders with the manufacturer within a few hours of receipt of your order. Shipping times will vary, depending on the efficiency of the individual manufacturer.


Special Order Items: Require additional information such as delivery environment and service level in order to provide an accurate shipping cost and expected date of delivery from the manufacturer.


On Demand: Can be expected in 10-15 days. When orders are placed for these items, we will order them from the manufacture, and they will be included in our next incoming shipment. Once we receive your items, we will ship them to you from one of our two domestic warehouses. Note: We place orders with our vendors once a week, typically on Mondays.


Drop Ship: Are placed with the manufacturer within 24 hours of receipt and are shipped directly from the manufacturer to your specified address. Shipping times vary as it is based on manufacturers inventory availability and/or ordering processing time.
| Item Number | | Description | Model | Shape | | Availability | Price | Qty |
| --- | --- | --- | --- | --- | --- | --- | --- | --- |
| NC28645 | | Norco® Bath Sponge | Regular | Contoured | | In Stock | | |
| NC28644 | | Norco® Bath Sponge | Regular | Round | | In Stock | | |
| NC28650 | | Norco® Bath Sponge | With Loofah | Round | | In Stock | | |